Meet our Governors
Click on the names below to find out more about our fantastic team of Governors here at Valley Invicta Primary School at Holborough Lakes.
Kim Stafford
Kim Stafford is a retired teacher. She worked at Invicta Grammar School from 1979 – 2015. Starting as a PE Teacher and moving on to teach Psychology, she was a member of the Senior Leadership Team and her responsibilities at Invicta included Safeguarding, Admissions, SEN and organising major events.
On her retirement she continued to work on part time basis for the trust as Director of Primary Education. She worked with and supported the Headteachers of the new VIAT primary schools until September 2017.
In February 2018 she joined the Holborough Lakes Local School Board and was appointed Chair in October 2018.
Her main areas of responsibility include Safeguarding, eSafety, Safer Recruitment, GDPR, Sports Premium, EAL, PE.
Kim is mother to one son and two step-daughters, now she is retired she is able to help with her three grandchildren who all attend their local primary school in Maidstone.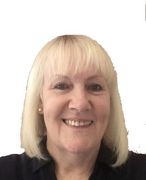 Tracey Damerum
Tracey provides Director level interim management at Colleges, Universities and Schools specialising in Finance and Operations. The role is incredibly diverse and encompasses managing the entities finances, human resources, building projects including new buildings, facilities, Health and Safety, ICT, and office services.
Tracey is a qualified Accountant and accredited with a Certificate of School Business Managers through the National College for Leadership of Schools and Children's Services, she has recently successfully completed the National Governance Association Chairs Development course.
She has been involved in the operations of public sector organisations for around twenty years and operated at a Governor level for over 13 years.
Tracey's primary belief is that business professionals within the education sector enable the headteacher the freedom and time to focus on teaching, learning, wellbeing, quality and standards and preparing children for their next steps in life.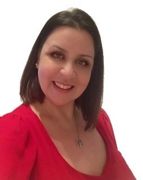 Paula Barnes
Paula has been a teacher for 12 years, initially specialising in EYFS and more recently in SEND, and has been a SENCO for 5 years. She is passionate about supporting and improving children's wellbeing and mental health.
Paula has previously held the role of staff governor for 8 years and enjoyed supporting and working with the Governing Body to develop the school and experiencing leadership and management from this different angle.
Outside of work, Paula has two teenage step-daughters, is an avid Arsenal fan and enjoys photography and countryside walks. She is keen to become a more knowledgeable gardener and is also learning home improvement skills from her partner.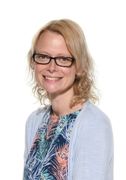 Martin Ballard
Martin has been teaching in Kent and Medway within a secondary setting for the past 19 years. In this time he has been the head of geography and the lead for the Duke of Edinburgh Award.
This is the first time Martin has been a governor. He was drawn to the role as his son is a pupil at the school. He was impressed with the school's ethos and the teaching staffs commitment to learning.
Martin is very sporty and a member of the Ocean Lake Triathlon club based at Leybourne. When not swimming, cycling or running he enjoys attending the England rugby internationals both home and away.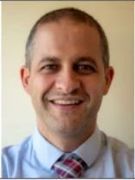 Shelley Farmer
I have been very lucky to be part of the Governing Board at Valley Invicta Primary School at Holborough lakes for the past 3 years. I have worked within Early Years for over 15 years, with my most recent roles being in Preschools as a Manager and SENCO. I have completed my Early Years Teacher Training and am looking forward to working closely with the school, especially the EYFS. I am proud to support the school and want to support it going from strength to strength.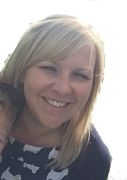 Karen O'Dwyer
While this is my first post as a co-opted school governor I have past experience of being on my daughter secondary school PTA helping to organise and run events to raise money for the school. Now that my daughter has grown up I am looking for new challenges. Having worked in the Manufacturing Industry for my whole career in Technical, Quality Assurance and Environmental roles. I feel my skills from my present role as part of the Senior Management Team will ensure that I can contribute to the continued success of the school.
I hope to bring an impartial view to the governing board and look forward to being able to support the staff and leadership team at the school whilst achieving the best outcome for the children.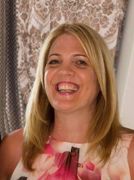 Lisa Vickers
Lisa joined the Trust in September 2017 as Headteacher of Valley Invicta Primary School at Holborough Lakes.
Lisa graduated in 2001 with a BA honours and QTS from Canterbury Christ Church University. During her career she has worked in a number of primary schools and taken on variety of roles and positions. In 2005 she undertook an MA in Education with a focus on special educational need that led her to take on the role of SENCo in 2006, at a local infant school.
After completing her MA in 2008, she spent time supporting local schools to help them develop systems and processes to support pupils with additional needs. This was a fulfilling role and enabled her to help improve outcomes for both individuals and for the whole school.
Not only is Lisa passionate about her profession but she also has a love of physical activity. Lisa strongly believes that by engaging pupils in physical education this not only helps their physical but mental wellbeing and in turn helps their ability to engage positively in their learning.
With the dedication and commitment of the governing body, the School will continue to strive for excellence; offering every child the best possible education and care.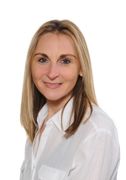 Helen Peach
Helen is a barrister, solicitor, mediator, arbitrator, business coach and trainer with a commercial litigation practice, focusing on contractual, shareholder, property and employment disputes.
Drawing on her background in business and law, Helen works as an executive and business coach to help leaders in the professions and commerce to develop their own careers whilst maximising their team's skill sets, effecting change for both themselves and their organisations.

She also provides training, both on a one-to-one basis and in larger groups, in areas as diverse as contract law for non-lawyers, negotiation techniques, conflict management, employment law, insolvency issues, change management, legal process for non-lawyers, directors duties, meetings management and Management Development for professionals.
As part of Helen's role as a solicitor, she recruits, mentors and trains junior lawyers and has sat as a member of the Faculty Academic Standards Council at the University of Westminster.
This is Helen's first post as a co-opted school governor although she has previous experience as the fundraising lead for the PTA of her own daughter's school.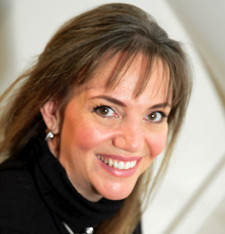 Joe Toko
Joe has close to 20 years of experience working in education, including working in Primary, Secondary, Further and Higher Education.
Formerly an Assistant Principal and Specialist Leader of Education, Joe has experience in implementing and managing teaching, learning, quality improvement and quality assurance strategies.
Joe has delivered and coordinated teacher CPD, including setting and reporting against department KPIs, recruitment and managing staff, among other duties.
Presently a university lecturer and education consultant, Joe has a degree in Psychology, a Masters in Professional Practice and is completing a Doctorate in Education. Joe is passionate about working with people and supporting individuals and groups to achieve their goals.

Mandy Sahota
Mandy has 14 years experience working in legal, policy and governance roles and currently works as an ethics and compliance specialist for a renowned British media company. Mandy provides advice and guidance on ethics and compliance risk management to senior levels of the business, and leads the company in their strategic planning in this area.
Mandy has a passion for learning and education and believes every child can succeed, and be the best they can be, when given the support they need. Mandy brings direct experience through her current appointment as a co-opted governor for a primary school in Chatham.
As a parent of two young daughters, she spends most of her time outdoors exploring the countryside. When she manages to find some free time, you will find her in the yoga studio or swimming pool.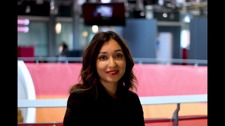 Callum Payne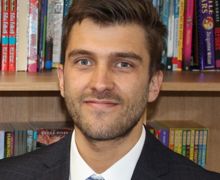 Callum is currently Head of Year 8 and Lead Teacher of Computer Science at SST Maidstone. Callum joined the trust in 2013 after completing his PGCE placement at Invicta Grammar School. Since then, Callum has worked at Valley Park School as Key Stage 5 Co-ordinator before moving over to SST Maidstone when it opened in 2020.
Callum is looking forward to working with the school to support young people in reaching their potential.