House Teams

There are four houses in the school, Scotney, Leeds, Bodiam and Hever. Each pupil is allocated a house when they join the school and siblings are put together in the same house. Children are encouraged to support their house through their work and participation in activities throughout the year. Each September, children from upper KS2 are appointed as House Captains to lead and represent their house. House points are earned for good behavior, good work and acts of kindness, these are often linked to our school values.
At the end of each term the house points are counted and all pupils in the winning house are rewarded for their efforts with a treat, this could be a non-school uniform day or film afternoon.
The children are encouraged to work together and support each other through Inter House sporting events throughout the year such as Sports Day.
Meet our House Captains
Bodiam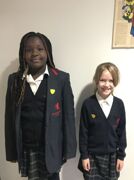 Hever
Leeds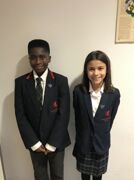 Scotney