Special Educational Needs (SEN)
At Valley Invicta Primary School at Holborough Lakes, we are committed to inclusion. This means that we aim to meet the needs of each of the children at our school by supporting them to recognise their own strengths, feel valued and make progress.
What are Special Educational Needs?
We have prepared a handy guide to support you with SEN. Each school and Local Authority works a little differently and in this guide, you can find information specific to our school.
Please click here to view our Special Educational needs and Disabilities guide for parents.
Our SEN team
We have a small team of adults who support children with special educational needs in our school:
Our school SENco is Sophie Matthews, she can be contacted via s.matthews@holboroughlakes.viat.org.uk.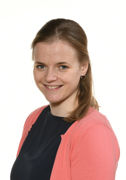 What should I do if I have concerns about my child?
If you have any concerns about your child, please contact your child's teacher as a first point of call. This is easily done via Class Dojo. They can then discuss this with you and involve other members of staff as necessary.
Zones of Regulation
As a school we are committed to using the Zones of Regulation approach to teach children about their emotions and strategies to build towards self-regulation. Please see below to access resources to support you and your family with wellbeing at home.