Digital Leaders
What is a Digital Leader?
A Digital Leader is a pupil who is part of a Digital Leaders Team within school, their role is to support the use and to further the development of ICT in school.
Click here to find out more infomtaion about what our Digital leaders do.
Meet our Digital Leaders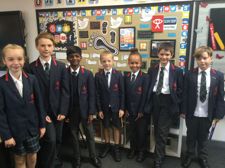 Digital Leader Meetings
Information coming soon.....